221 YEARS OF COMBINED DENTAL EXPERIENCE
 

 Richard L. Bailey, D.D.S.
---
Rated one of Milwaukee's topDENTISTS 2014, 2016 - 2021

I enjoy making people feel comfortable and relaxed during their dental visit. I am honored to provide the best care I possibly can for all my patients and try to make their experience positive, relaxed, and comfortable. A positive attitude goes a long way in achieving optimal dental health, and my goal is to do my best to help my patients keep or restore their teeth for a lifetime of enjoyment and smiles.
Education
Bachelor of Science-Ohio State University, 1984
Masters of Science-University of California at San Diego, 1987
Doctor of Dental Surgery-University of Illinois at Chicago, 1991
Research Fellowship, University of Rochester, 1993-1994
Continuing Educational Focus:
Cosmetic Dentistry, Root Canal Therapy, and Implant Dentistry Publication in Neuropharmacology, Archives of Oral Biology
Professional Memberships:
American Dental Association
Wisconsin Dental Association
Waukesha County Dental Society
Dental Organization for Conscious Sedation (D.O.C.S.)
American Academy of Cosmetic Dentistry
---

Terese H. Bailey, D.D.S.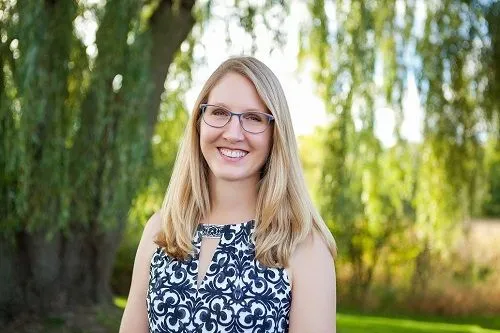 Rated one of Milwaukee's top Dentists 2012, 2014, 2016 - 2021

I enjoy practicing dentistry and feel very fortunate to do what I love while helping to improve my patients' health, smile, and overall appearance. I always feel it is a privilege to treat my patients and I honor that trust by delivering the highest quality of care I can deliver in a very comfortable way.

Education
Bachelor of Science-University of Illinois at Champaign/Urbana, 1988
Doctorate of Dental Surgery-University of Illinois at Chicago School of Dentistry, 1992
General Practice Residency-University of Rochester/Strong Memorial Hospital, 1993-1995
Continuing Education is a crucial aspect of patient care, both for me and my team. We are constantly honing our skills and adding new services to our practice by participating in many hours of continuing education courses every year.
Professional Memberships
American Dental Association
American Academy of Pediatric Dentistry
American Academy of Facial Esthetics
American Academy of General Dentistry
Wisconsin Dental Association
Hartland Chamber of Commerce
In the Office
Since opening Bailey Family Dental in 2001, I have really enjoyed the privilege of sharing in the lives of so many wonderful patients. We have a team of talented, friendly people that make working and being treated in the office very enjoyable.
Family Life
Richard and I have three children and love living and raising them here in the lake country area. Rich and I enjoy gardening, biking, camping, cross-country skiing, reading, hunting, fishing, canoeing, kayaking, sailing, SCUBA diving, and spending time with family and friends.
---
Steven England, D.D.S.
Education Experience and Awards
Southern Adventist University - BS Medical Technology 1983
The Ohio State University School of Dentistry - DDS 1997
General Practice Residency - Veterans Administration Medical Center, Dayton, OH - Advanced Surgical Techniques
Midwest Implant Institute - Presidential Award
Miami Valley Hospital - Conscious Sedation Course tought by Nationally Known Expert Dan Becker
PAC Live - Advanced Esthetics
Dr. Steven England, DDS was awarded the Presidential Award from the Midwest Implant Institute and also awarded the Prestigious American Association of Endodontists Certificate of Merit.
Dr. England is licensed to practice dentistry in Wisconsin, Ohio, and California. His experience, expertise and award-winning technique makes him a valuable asset to our practice. Dr. Englands focus in our practice is on implant placement, oral surgery, and IV sedation. Since joining our team in 2012, Dr. England has made our practice more complete.
In his free time, he enjoys spending time with his son, traveling and has his pilots license. Flying is a passion of his and makes sure to visit EAA every year in Oshkosh.
---
Rhonda - Dental Assistant


Rhonda has been working with Bailey Family Dental since 2002, making sure our patients have the best experience they can in our office is her main priority. In her free time, she enjoys spending time with her husband, three daughters, dog Mojo, and two cats; Simba and Pepper. Always welcoming any advice on good books, best true-crime podcasts or amazing places to travel.
---
Jenny - Financial Administrator

Jenny is one of the smiling faces that will welcome you when you walk through our doors. She will also assist you in the financial aspects of your treatment. Jenny joined our team in 2013, after taking time off to raise her family. Jenny's excited to be back in the dental field doing what she loves, helping our patients smile. She enjoys reading, sewing, crochet, photography, and volunteering in the children's programs at her church.
---
Ashley - Human Resources and Marketing Coordinator

Ashley recently joined the team in 2020. She has been a great addition to the team bringing her customer service and marketing knowledge to the office. Quickly becoming an intricate part of the team. In her spare time she enjoys spending time with her rescue dog, Huey Lewis, and cat Chloe, going on hikes on the weekends, reading self development books, and learning Spanish.
---
Sara became Bailey Family Dental's first dental hygienist in 2003. She earned her Bachelor Degree of Dental Hygiene from St. Petersburg College and her Master's degree from East Tennessee State University. Sara can now be found teaching tomorrow's great hygienists at WCTC full time. You will still see Sara around the office from time to time. Sara loves to know her patients as individuals and watch their families grow over the years. She welcomes the opportunity to travel, enjoy the summer and fall months in Wisconsin by being active outdoors.
---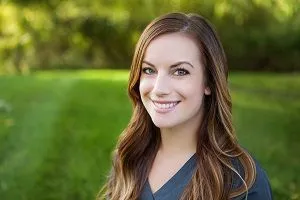 Lydia - Dental Hygienist

Lydia joined the Bailey Family Dental team in 2013 after relocating from Michigan. Lydia earned her Dental Hygiene degree in 2012 and recently finished her Bachelors Degree in Dental Hygiene both from Ferris State University, Michigan. She's loves getting to know her patients and help with their dental care. Lydia has volunteered for dental outreach programs including a mission trip to South America. In her free time, she enjoys traveling, cooking, yoga, and spending quality time with her new husband, family, friends and her cat, Zuko.
---
Breanna - Dental Hygienist

Breanna returns to Bailey Family Dental after receiving her hygiene degree in May 2015 from WCTC in Waukesha. Some of you may remember Breanna when she was a dental assistant for 8 years with us. We are so happy she is back to help our patients in a different capacity. Breanna spends her free time raising her two children and loves teaching fitness.
---
Mary - Dental Assistant
Mary has been working with Bailey Family Dental since 2008 as a certified dental assistant with over 24 years experience. She enjoys sharing smiles with her patients whether it is over a conversation about family, friends, mutual hobbies, or helping to ease their worries. Smiles are easy to give and nice to receive. Mary enjoys reading, gardening, cooking, fishing and spending time with friends and family.
---
---
Sara - Dental Assistant

Sara came to us in 2020, and quickly become an asset to our assistant team. She brings with her a very calm and relaxed disposition to your experience at Bailey family Dental. In her free time she enjoys spending time with her family and friends, and she is a very talented artist.
---
Kristen started with us in 2020 with 11 years experience. Patients are quick to rave about the care they receive from her. When she's not hard at work creating beautiful smiles, she likes to read, take hot yoga classes, spend time with her husband and two sons, and take walks.
---
Dianne - Office Assistant
Dianne joined our team in 2013, where she was one of the smiling faces to greet you as you checked in for your appointment. She has since transitioned into a role that is invaluable. You will see her helping in many different facets throughout the office. Dianne spends her free time with her family and friends. She enjoys any crafting projects and is the office outings coordinator. She knows all the great places to go, creative team building projects to do, and exciting events going on in the area.

---
Personalized Dental Care From
Our Family To Yours

Bailey Family Dental

557 Cottonwood Ave
Hartland, WI 53029
262-369-8633
Providing Complete Dental Care to Families located in
Hartland, Pewaukee, Oconomowoc and Waukesha